Black Mountain Gallery is a family business started by Muriel Williams and Mark Lloyd Williams (Who are mother and son) back in 1999. We operate from a cluster of old industrial buildings at the edge of the Brecon Beacons / Bannau Brycheiniog National Park in Wales, UK. We have collectors all over the World
We originally ran as a traditional gallery, but as we became busier and our collectors came from a wider and wider area, we eventually became "online-only" This allows us the freedom to concentrate on creating artwork.

Pretty much everything we do is done "in-house" from producing our own giclee prints to hand-pulling etchings and silkscreen prints, even the framing is all done here at our own carpentry shop. We work with trade production partners to make items we can't, such as mugs and T shirts.
Our office, layout design area and a big digital printer, Muriel Williams hunched down painting by the wondow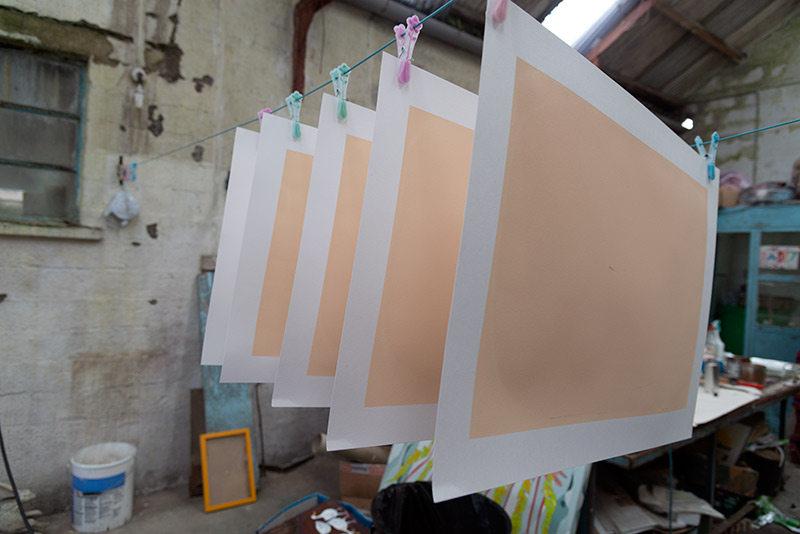 Screen prints hanging up to dry. Looks like the background layer of something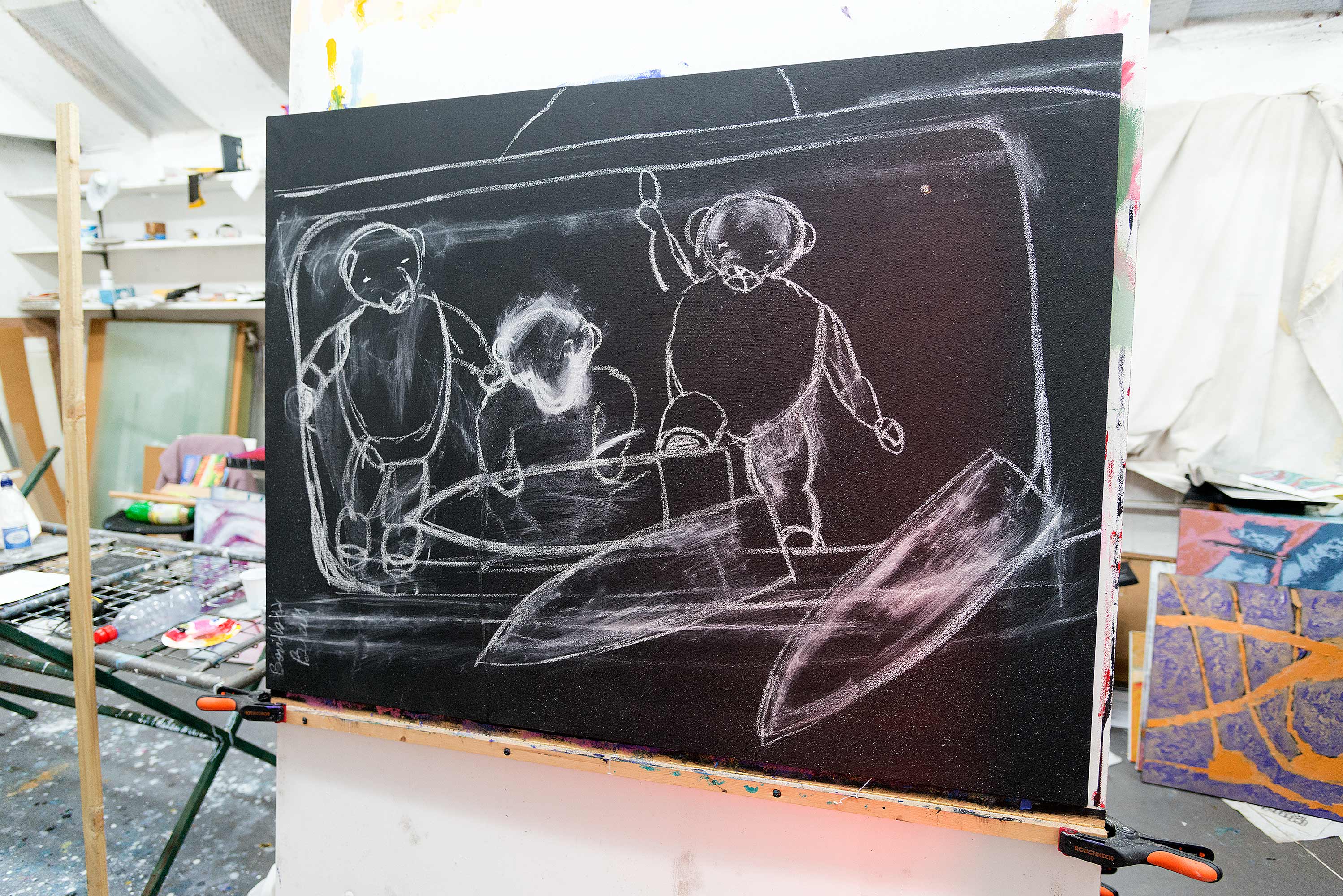 Work in progress, sketching out "Bomber Bears"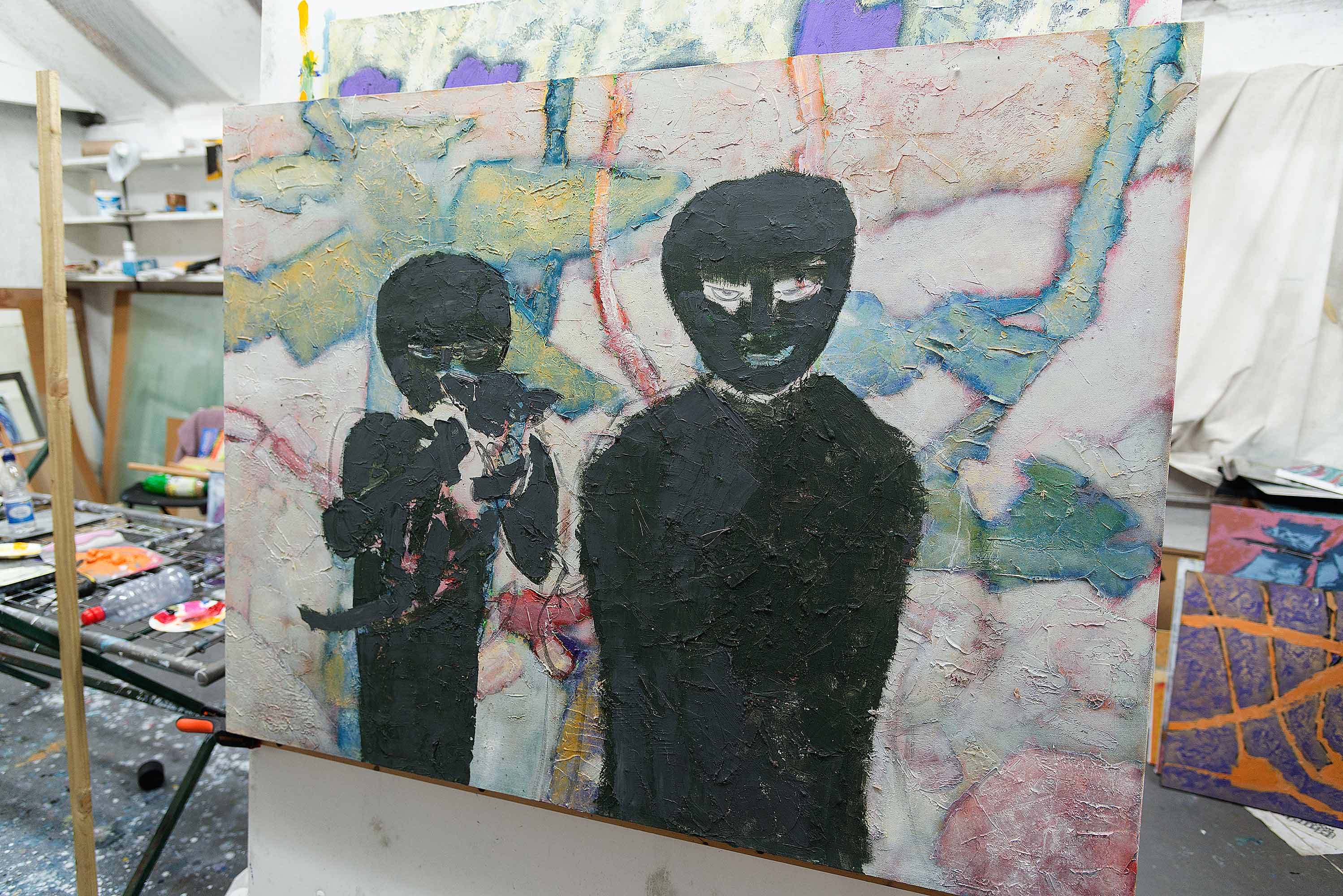 Work in progress, starting work on "We Found a Cat"

View from the top: That's the Black Mountain, just a couple of miles away from our studio.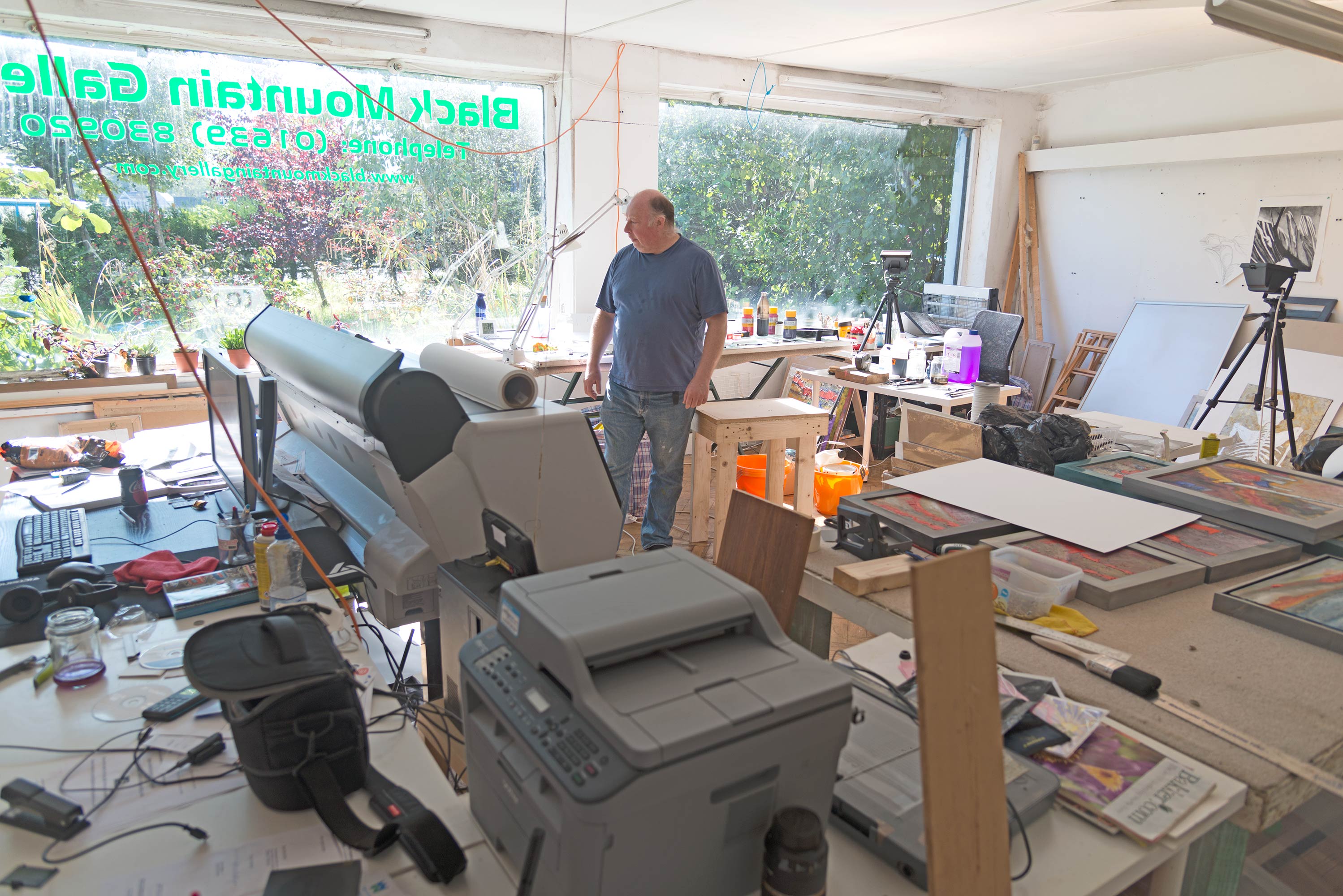 Organised chaos: Mark Lloyd Williams surveys his kingdom and says "Oh God, where do I start"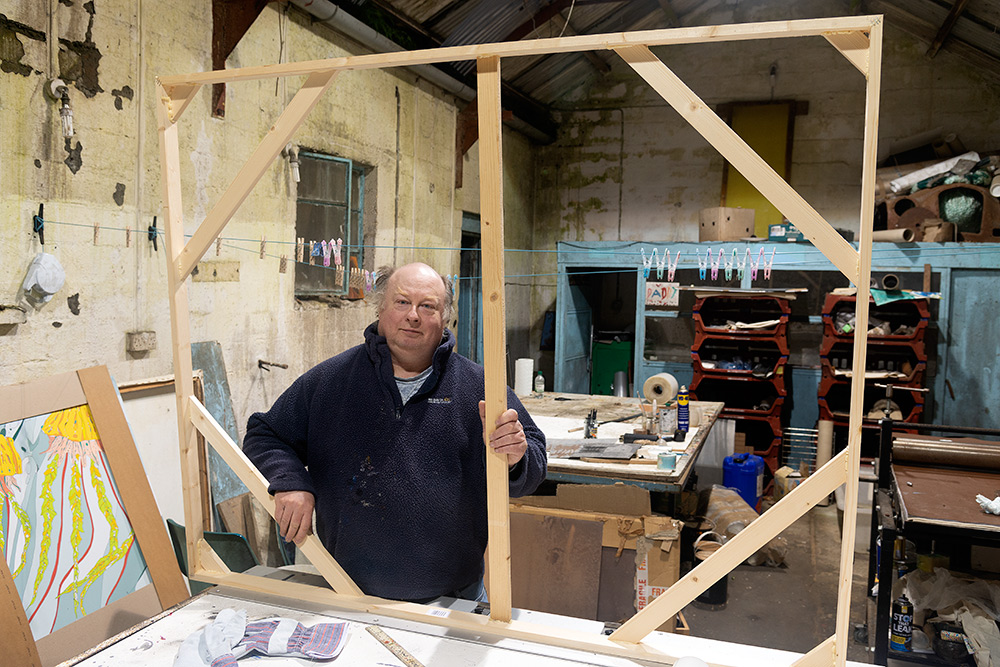 Mark Lloyd Williams making stretchers for a painting.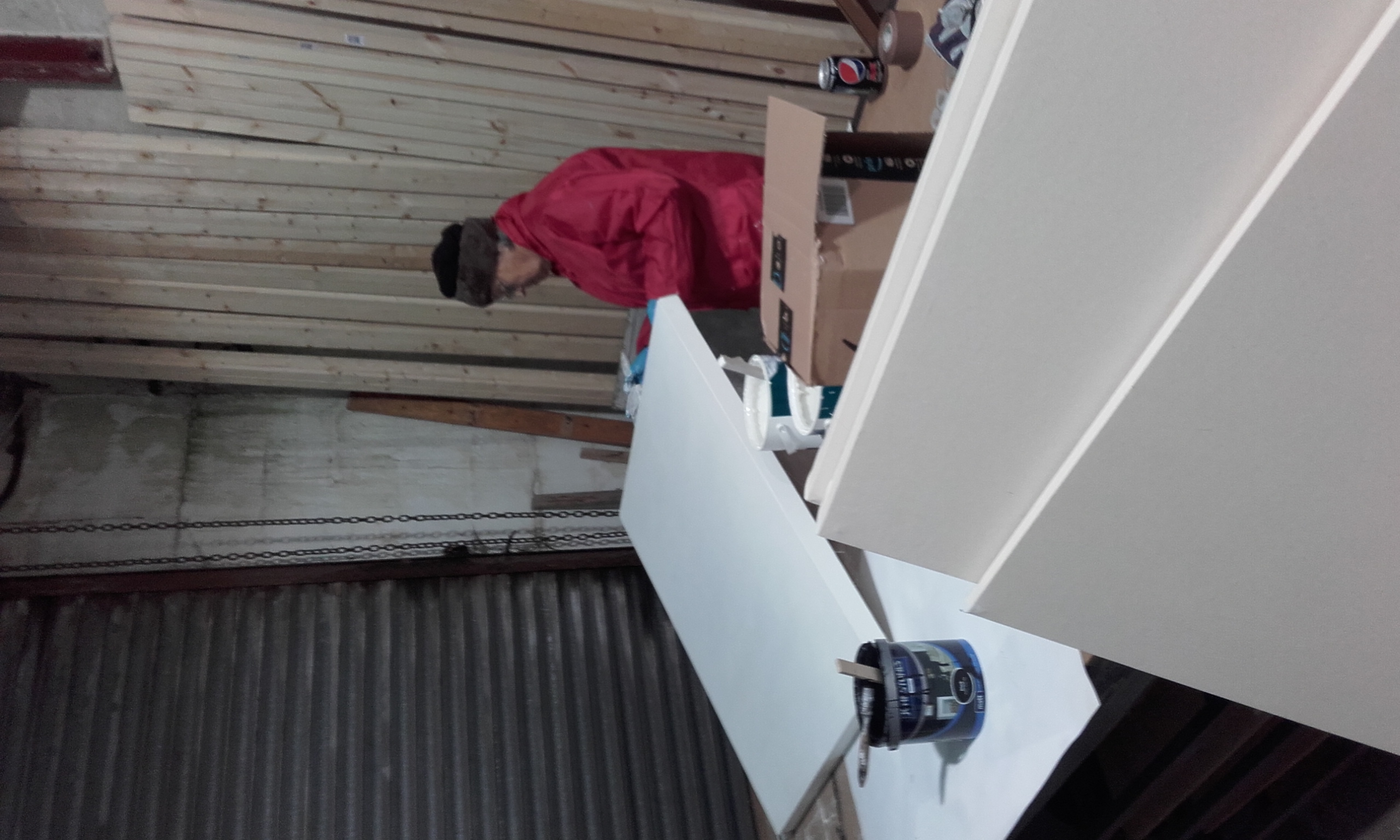 Muriel Williams priming canvases for paintings. We make our own canvases from raw canvas rolls and bare wood so we have total control over quality.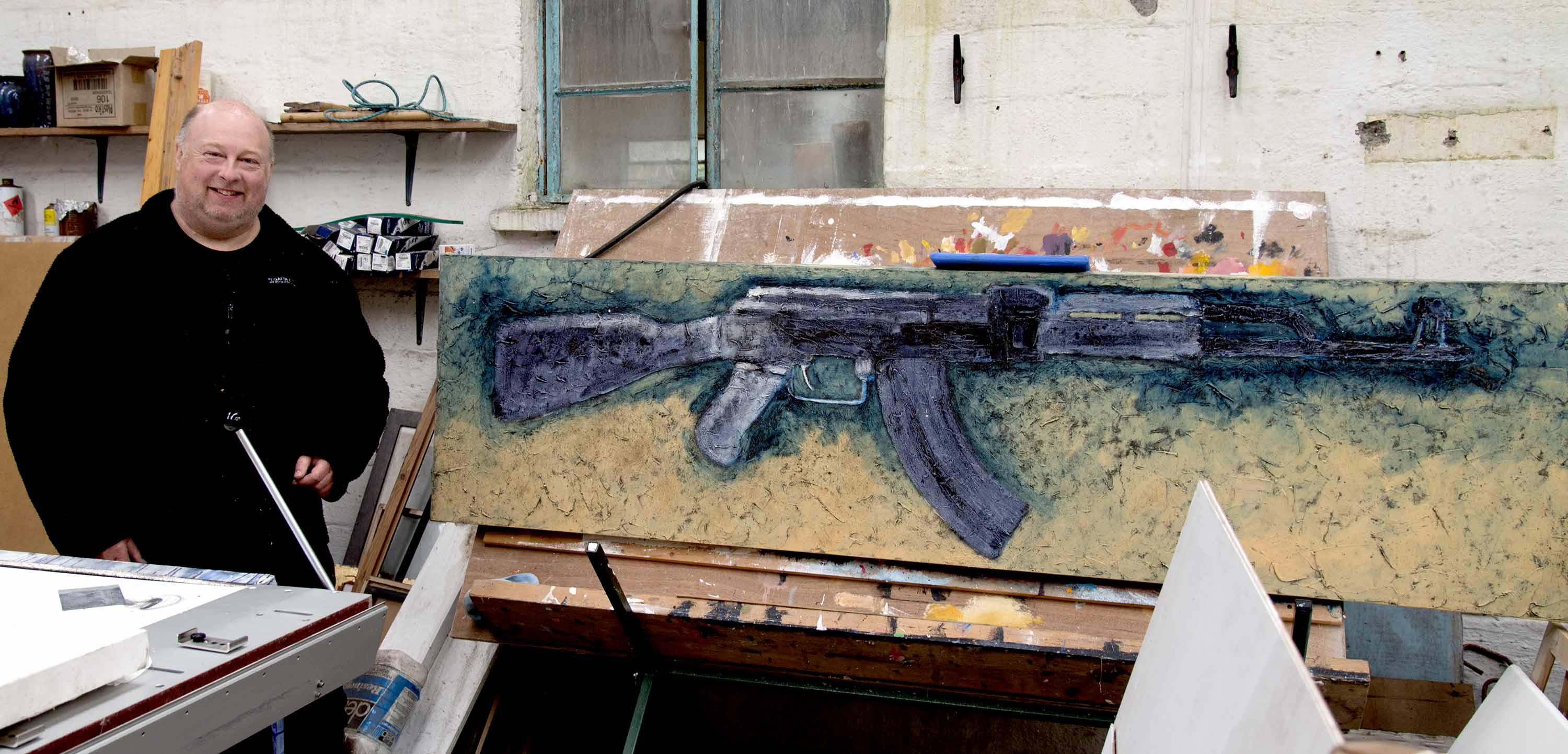 Yes, our style is very distinctive ! This classically painted AK (Not finished image) is now somewhere in the leafy suburbia of the Home Counties of the UK. The limited edition run of prints sold out ages ago, sorry.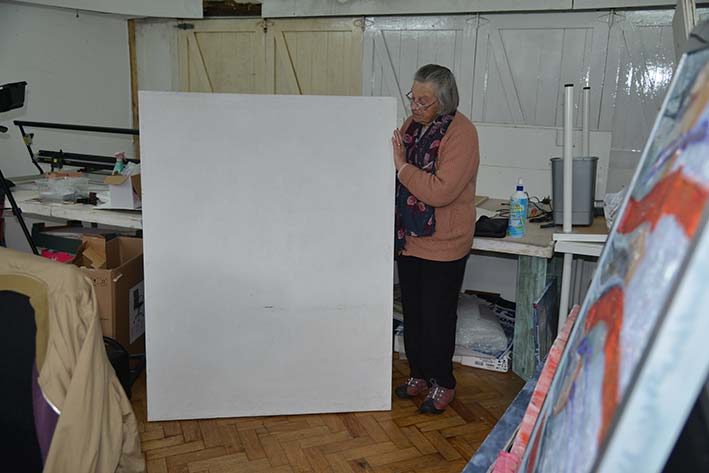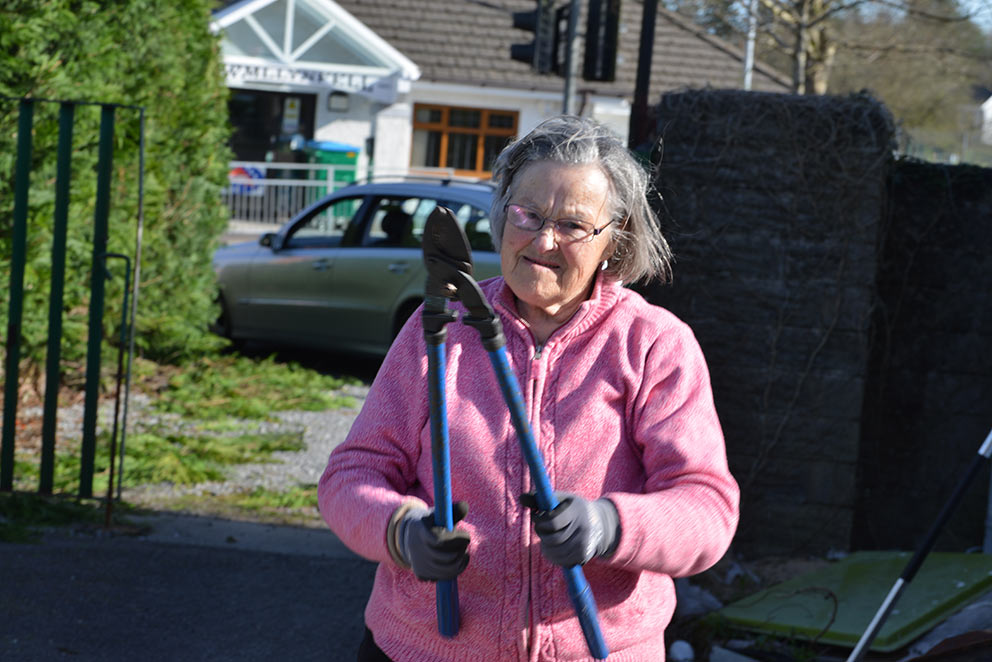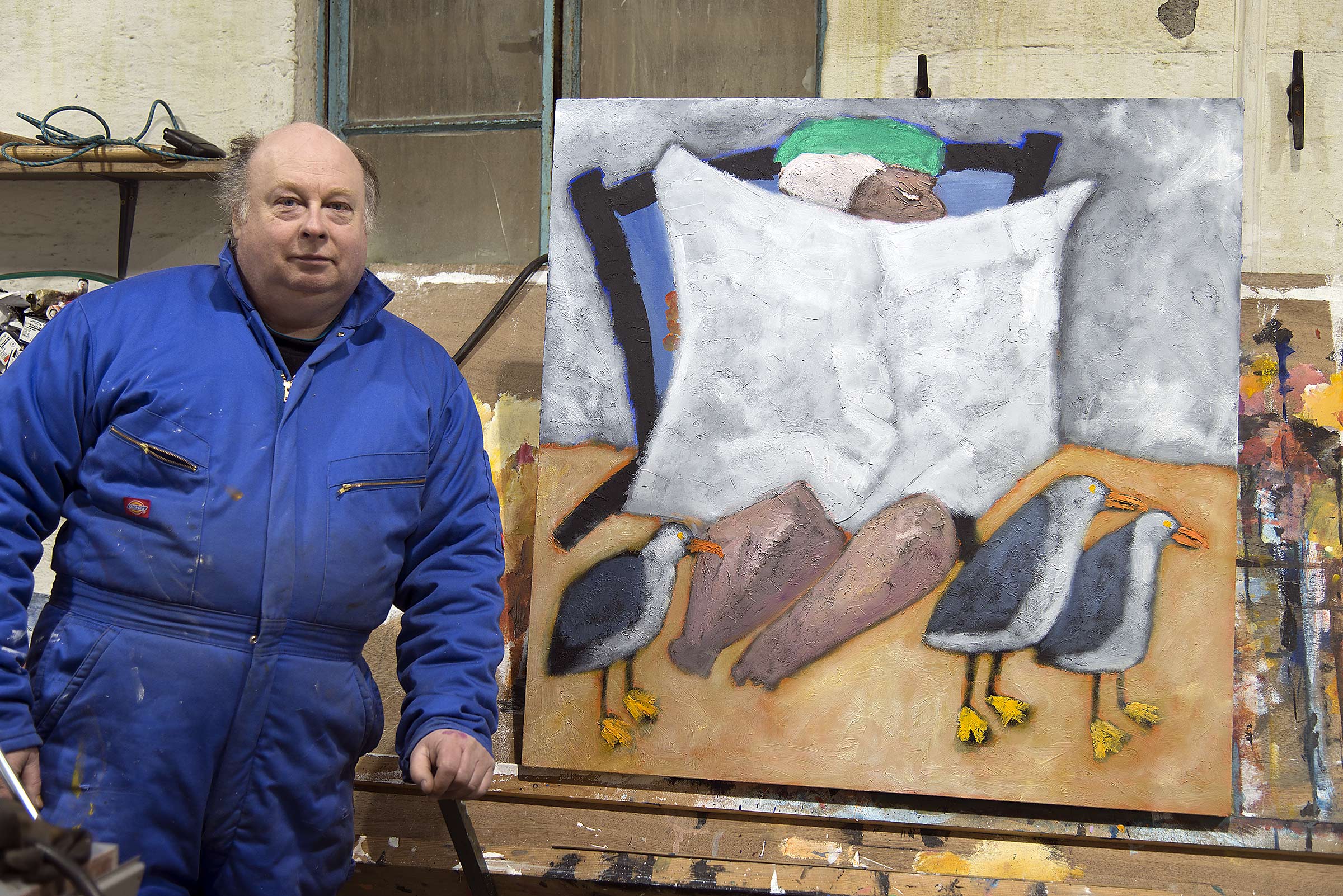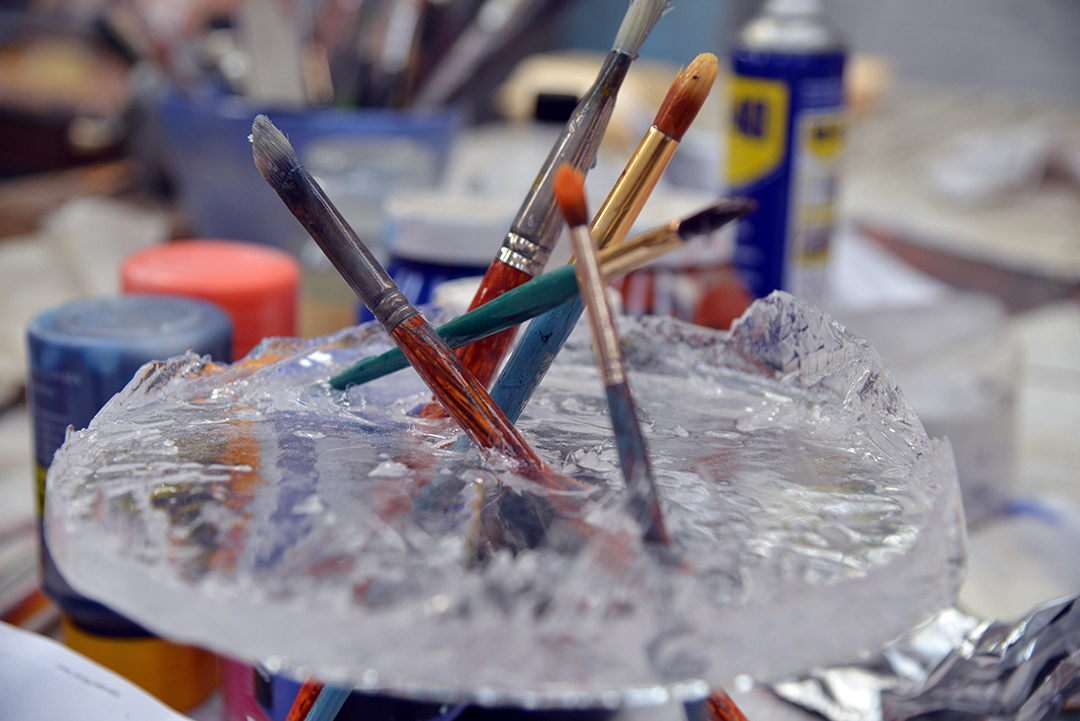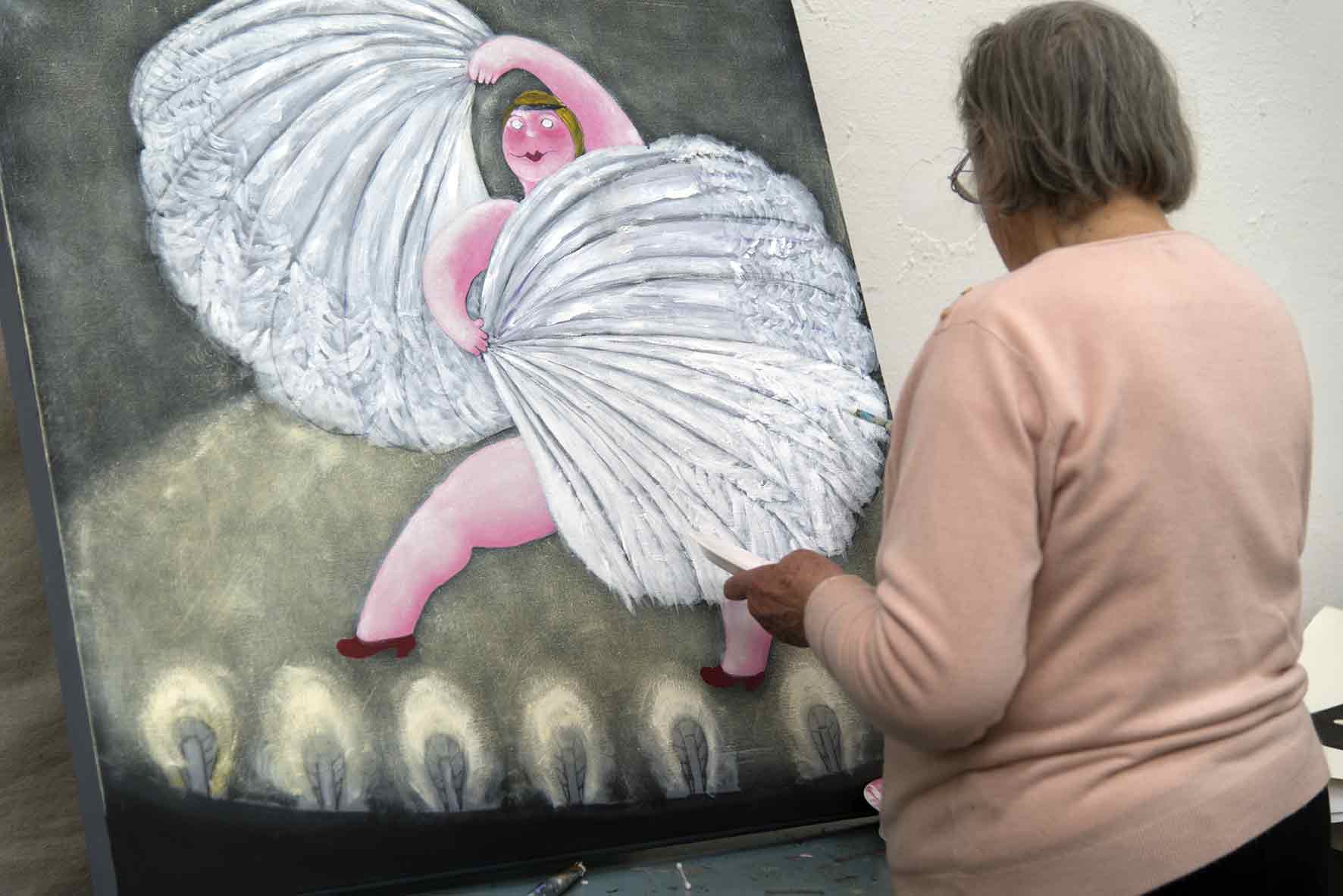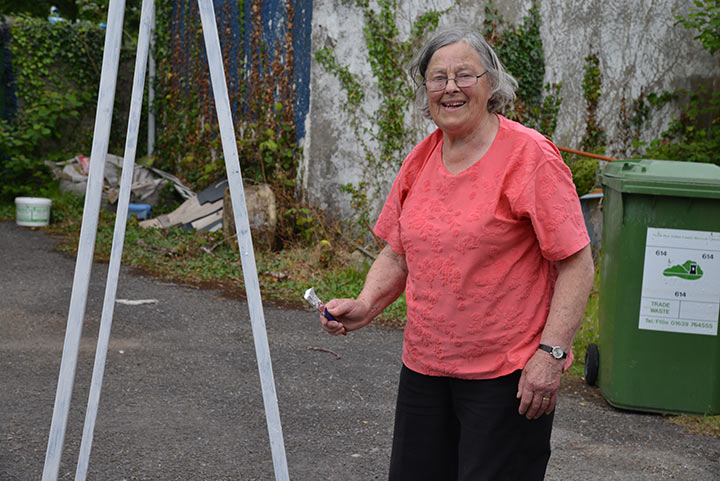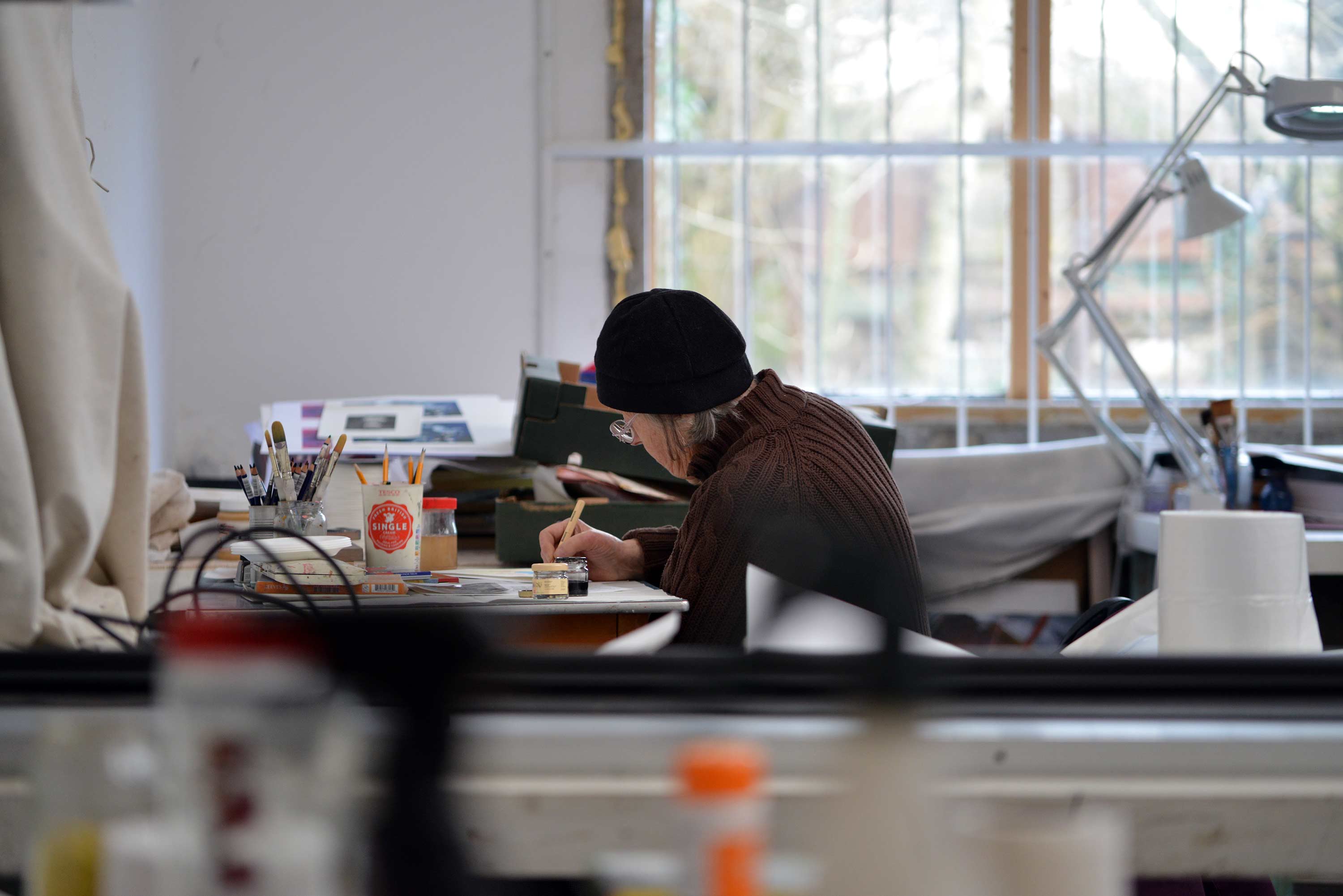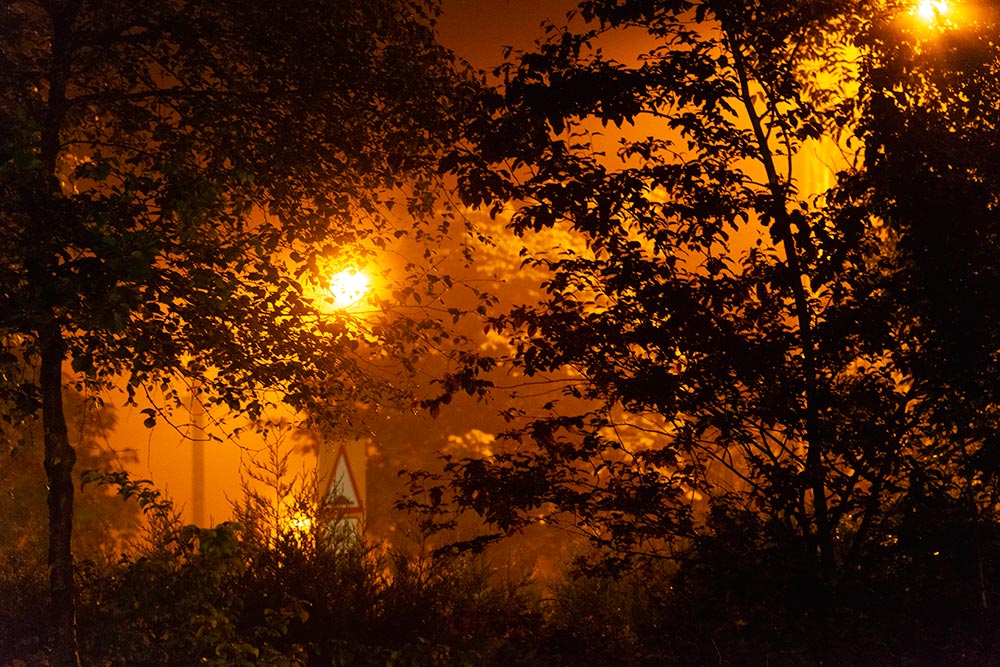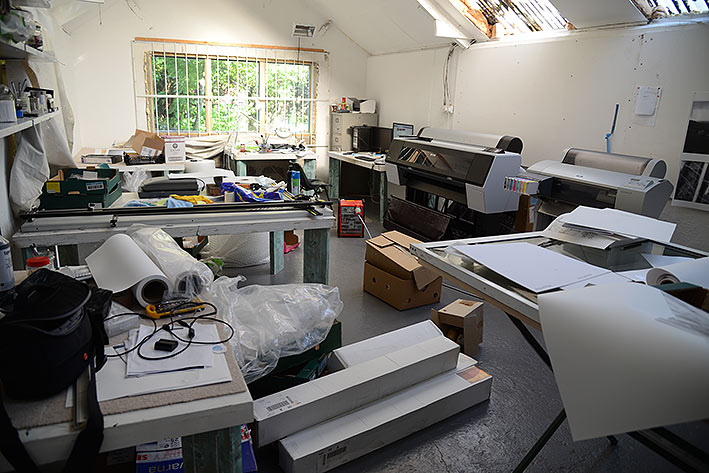 One from years ago, signwriting our name on the front of the building, making a massive 20-foot wide stencil and dabbing on paint blobs to be in-filled later.