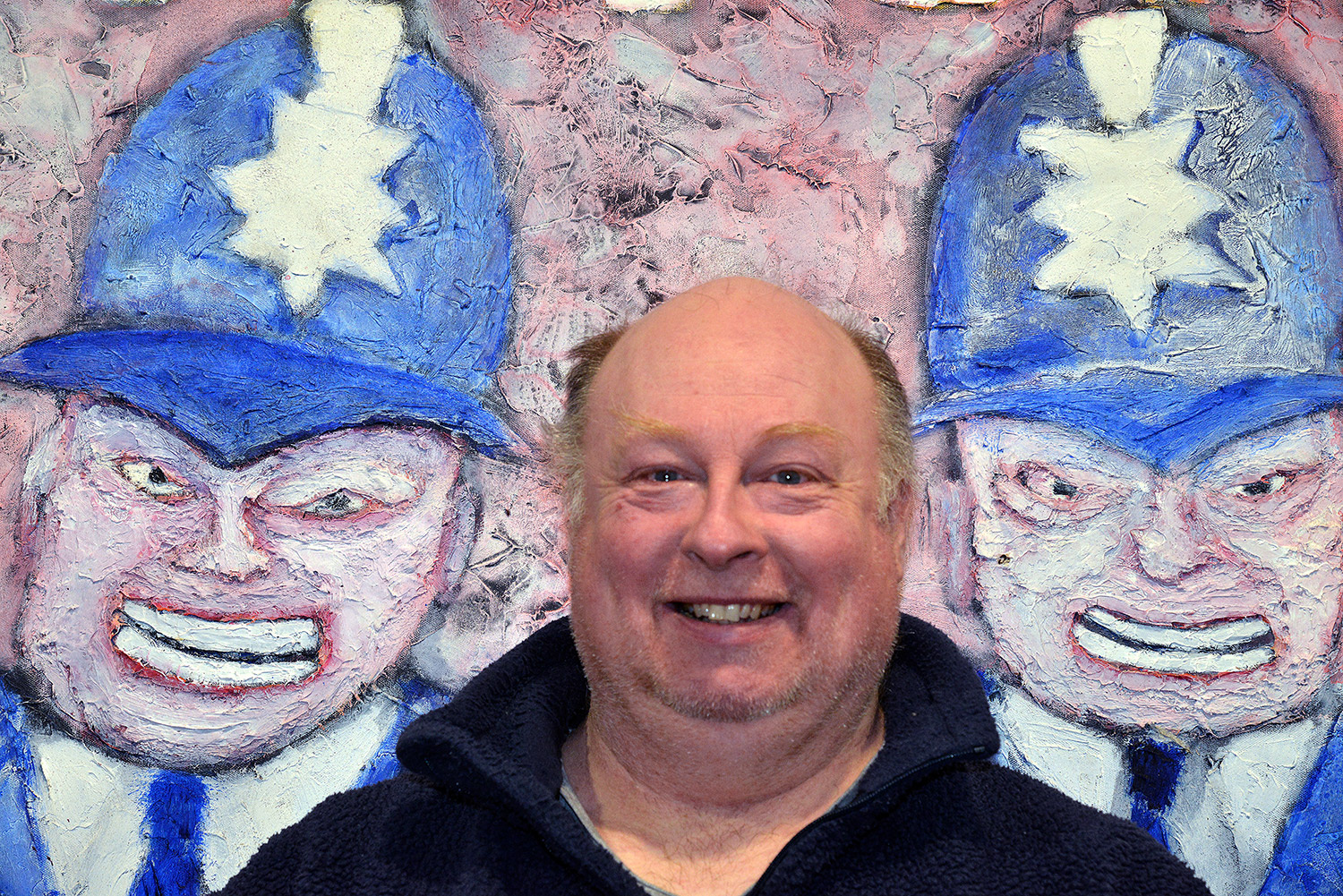 PAINTER, PRINT-MAKER, PHOTOGRAPHER, SCULPTOR:

"I'm not one for gushing artists' statements: the work should speak for itself. I use whatever material or process is needed for the work I wish to create, whether it's ink, paint, digital, stainless steel or ceramic"
MARK LLOYD WILLIAMS: paintings and prints of paintings
(P)= available as very high quality giclee prints (O)= original also available
We remove original paintings from this page as soon as they have sold, our system will only allow an original painting to sell to the first buyer. In the event of a second customer trying to buy the same painting before we can remove it, it will be "out of stock" at the checkout.
Thanks to Muriel Williams for being a "clothes horse" to display original paintings to scale !