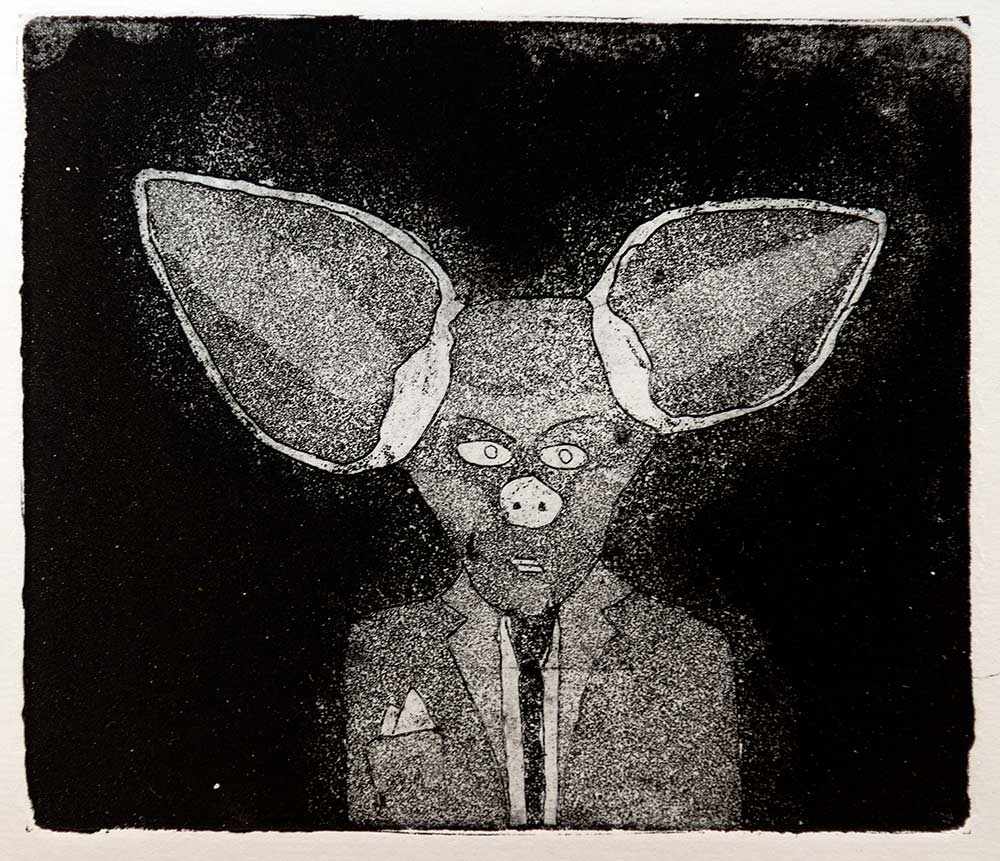 LEGACY ITEM:
Possibly a sold-out edition or something we don't make any more.

To go to our current home page JUST CLICK HERE
Printed on 300gsm Hahnemuhle paper. No other limited editions will ever be produced.
IMAGE = 12 x 14cm. Paper larger by 15cm all round.
Printed by hand from an etched metal printing plate using a traditional hand-cranked etching press. This medieval method of printing gives a unique subtlety to each print, each will vary very slightly as the printing plate is laboriously inked by hand. The shape of the metal printing plate is embossed into the paper.