OUR PRINTS
are made using giant-format digital printers (sometimes called "giclee" printers) which are capable of producing the sharpest resolution of any current printing system. These are not to be confused with cheap prints or posters.
We use very high quality papers: a heavy (310 gsm) velvet-surface, acid-free fine art paper is our standard for digital print. For etching and silkscreen we use 300 gsm Hahnemulle and Arches papers. These are all amongst the finest papers in the World. Our canvas prints are made using matte surface 350 gsm cotton canvas. If supplied gallery wrapped or framed, the timber is sustainably resourced.
We only use archival "pigment" inks for digital prints. For etchings, we use traditional linseed oil and lamp-black based ink. A formula that's virtually unchanged for centuries.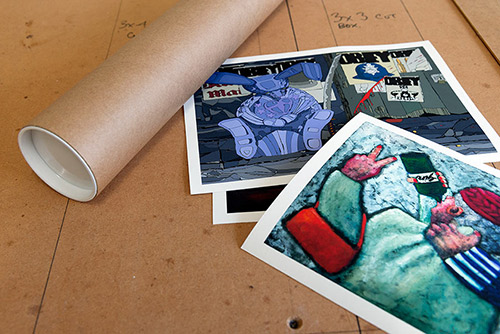 PRINT ONLY / PAPER PRINT
Offering the ultimate in flexibility, any professional picture framer can work with you to produce exactly what you want.
These are supplied wrapped in a protective plastic sleeve either flat-packed or rolled in a tube, depending on size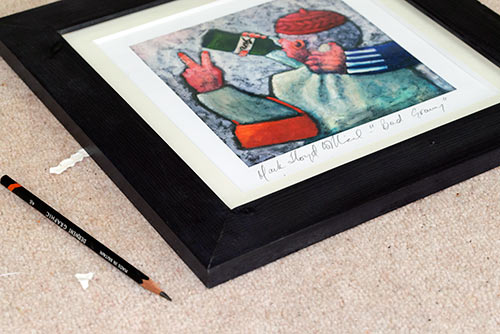 HAND-MADE FRAMED PRINTS
Only available for certain prints: any colour you like, as long as it's black. Ideal for folks that want it straight on the wall out of the box.
These frames are individually hand-made from solid pine, stained matte black. Mounted using very thick natural, unbleached white bevel-cut mount board. Glazed using 2 or 3mm cast acrylic. An optically perfect shatterproof alternative to glass favoured by museums due to its greater safety and UV-protection qualities.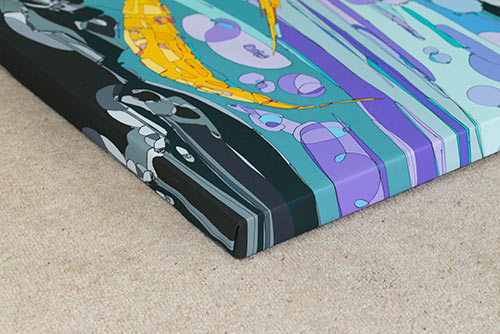 GALLERY-WRAPPED CANVAS
Ready to hang, straight out of the box. Wrapped around a stretcher (an internal solid wood frame) 38mm deep to give a modern box style effect.

We make our stretchers ourselves at our own workshop, they are much stronger than those generally used in the art trade.
protected with three coats of matte varnish - protects against UV damage and damp environments.